Our team (and yours!)
Relationships are the foundation of success at Advanced RPO. Our experts guide your growth by getting to know your business through and through. Ready to get to know us?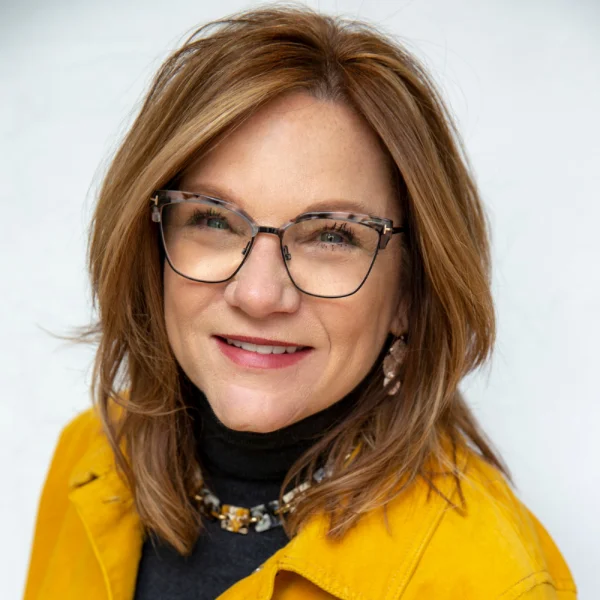 Pam Verhoff
President & CEO
Pam is an accomplished executive leader that has extensive experience building RPO businesses and solutions, as well as developing growth strategy. Pam is responsible for all aspects of strategic planning, sales and marketing, operations, financial management and compliance for Advanced RPO. Her success has largely been a result of building high performance teams and creating a values-driven culture resulting in exceptional employee engagement.
Pam is passionate about impacting every client's talent acquisition results. The ultimate compliment is when clients tell her that Advanced RPO "gets it". She hears it often and Pam believes it's a result of the experience and strength of the team along with the unique approach we take with each client engagement. Our agenda is not to disrupt, it is to collaborate, innovate and leverage best practices to create an efficient hiring program. Pam's goal is to provide business leaders peace of mind by creating confidence in their talent acquisition function.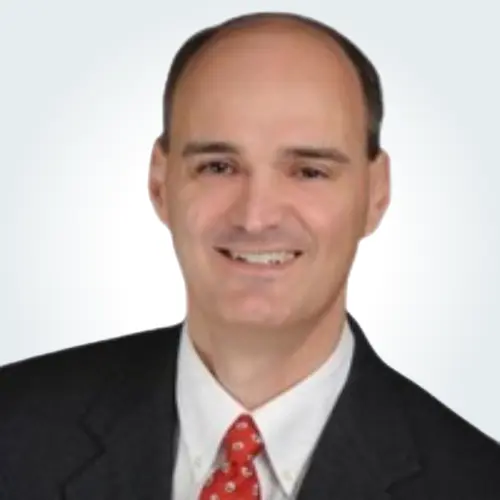 John Hess
Executive Vice President, Operations
John is an innovator who brings experience as a corporate talent acquisition leader and as an operational leader in the RPO industry to our leadership team. John's extensive experience as both a corporate talent acquisition leader and an RPO provider helps him understand the complexities impacting our clients and the best recruitment solutions for them. John is responsible for operational strategy, solution design, service delivery and customer experience across all clients. He approaches every client engagement focused on the big picture and works with his team to execute the right solution.
John is very passionate about employee development. As an executive of a high growth organization, John recognizes the need to constantly develop talent and prepare them for the next step in their career. He understands the client's needs and strategically builds his teams to ensure growth opportunities while simultaneously delivering results. John has extensive experience leading change management initiatives and proactively evaluating and assessing staffing needs of our clients. He has designed, implemented and managed the recruitment strategy and processes for many Fortune 1000 companies.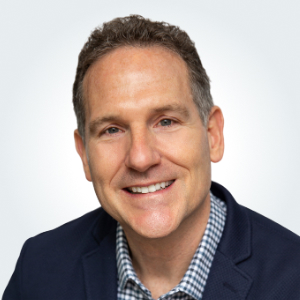 Tim Oyer
Vice President, Sales and Marketing
For more than 20 years, Tim has been partnering with companies to help them hire better and smarter. As a skilled and experienced talent acquisition executive and sales leader at Advanced RPO, throughout his career, he's taken on every project, phone call, and challenge with unrelenting dedication to client success. Ensuring a win-win situation for everyone – clients, candidates and Advanced RPO – is the very high bar he sets for himself and his team. That has been the foundation of the more than 400 successful RPO hiring programs he's been proud to be a part of.
In his role as VP of RPO Solutions at Advanced RPO, he leads a team of talent acquisition experts who consistently deliver on client demands and take on hiring challenges with a creative, data-driven and results-driven approach. In the past year, Advanced RPO's ability to pivot and successfully support several essential employers with mission critical hiring needs made him even more proud of the team. What differentiates a really successful hiring program from an average one is simple; investing time upfront to discuss and examine current and future hiring needs, goals and more. That way, the process is aligned to the business, our team is enculturated to your company, we're structured to drive results, and a positive experience and continuous improvement isn't just talked about quarterly.
Prior to Advanced RPO, he earned his stripes as a partner and founding member of two successful RPO startups, SSi (acquired by Aon) and The RightThing (acquired by ADP). These opportunities not only provided him the hands-on experience of what it means to truly tailor a solution to meet a client's hiring needs, but also contributed to his deep understanding of the recruitment process and how it continues to evolve.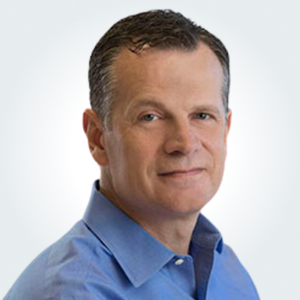 Jan Grohoske
Senior Director of Digital Strategy and Implementation
Jan is an accomplished leader with over 20 years of talent acquisition experience in the RPO industry. Jan's extensive experience working with talent technologies and clients of all sizes and industries helps him understand the challenges our clients are facing and the best recruitment solutions for them. Jan is responsible for our digital strategy and implementations. He has designed and implemented hundreds of talent solutions over his career. He approaches every project with a solution mindset by focusing on the problem and ensuring we have the right process, technology, and procedures in place to deliver the desired results.
Jan is passionate about process and how to leverage technology as an enabler to drive efficiency, productivity, and a great user experience. He recognizes the balance needed between high-touch and automation in a recruiting process and seeks to leverage technology where it makes the most sense. His agenda is not to disrupt, it is to collaborate, innovate and leverage the best practices that allow our clients to enjoy the full capabilities of the RPO hiring program.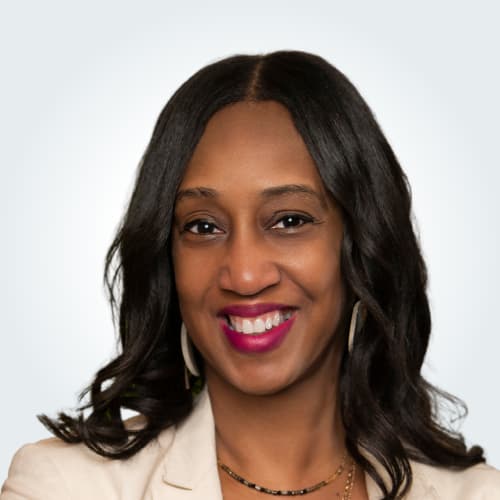 Victoria Hill
Director of Diversity & Social Impact
Victoria has more than 15 years of experience in the human resources marketplace. She is skilled in all aspects of Diversity, Equity and Inclusion (DE&I), Leadership Development and Human Resources Management. Her focus is the human experience and building inclusive relationships.
Victoria is currently working as the Director of Diversity and Social Impact for Advanced Group. Advanced Group offers contingent and permanent staffing solutions, talent acquisition and management, consulting, outsourcing, clinical research and professional services.
In 2018 Victoria started and now leads the company's Diversity, Equity & Inclusion Committee which focuses on awareness, training, recruitment process, and public relations. The DE&I Committee won its first award in 2019 from the American Staffing Association – ASA Care Honorable Mention and it's second award in 2022 from the Staffing Industry Analyst – 2022 DEI Influencer.
Victoria also facilitates Neurodiversity, Conscious Inclusion, Interview Bias, Bystander Intervention, Building Inclusive Relationships, and many other DE&I trainings for her organization as well as external partners. Victoria and her team develop diversity programs to promote unbiased decision-making while creating a safe space for employees to thrive. Victoria and her husband live in Chicagoland and enjoy hosting karaoke parties for fun and relaxation.
Justin King
Solution Design Director
Justin has been in the RPO space for over 10 years, with experience in both operations and program design. Over his career, he has been able to work with companies of all sizes, and across a multitude of industries, to revitalize their talent acquisition functions. Justin's hands on recruiting experience, coupled with his RPO program design background, give him a unique ability to work with organizations to identify opportunities within their TA program, and then craft an RPO solution to enhance recruiting programs and drive continued business success.
Justin has a passion for building recruiting programs for not just immediate hiring needs but also the long-term goals of the organization as a whole.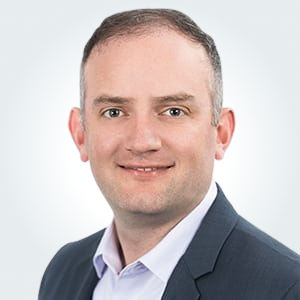 Kevin Armstrong
Program Director
Kevin is a Program Director at Advanced RPO, and oversees the delivery of RPO programs to some of our largest clients. Kevin has been managing client relationships for over 5 years and prior to this role he spent 5 years recruiting. Kevin has been with Advanced RPO for over 11 years and has consistently demonstrated his drive to do whatever it takes to meet the client's needs.
Throughout his time at Advanced RPO, Kevin has been actively involved in building and leading the client delivery team, as well as managing some of Advanced RPO's largest and most successful RPO programs. Kevin prides himself on his ability to create flexible solutions to complex problems, and creating and managing programs that are individually designed to deliver on a client's specific set of needs.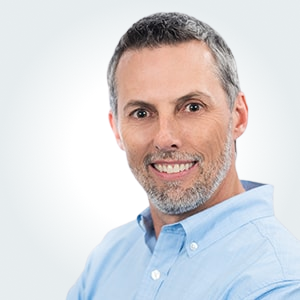 Paul Wolf
Director of Client Delivery
Paul has 23 years of experience within talent acquisition, with the last 13 years in RPO. Paul is responsible for driving the strategic and operational direction of Advanced RPO's client partnerships and developing strong relationships with each client organization's senior leadership. He leads talented account teams at RPO that continually focus on creating the best possible recruiting process experience for both candidates and hiring managers.
Serving as a manager, mentor, and coach, Paul works with both internal departments and client organizations to provide strategic solutions that address operational and technological challenges. He enjoys being a part of a knowledgeable and experienced partnership-driven organization whose emphasis on engagement, collaboration, and people ensures the delivery of best-in-class programs. Paul's extensive experience in talent acquisition and RPO earned him the President's Club Award.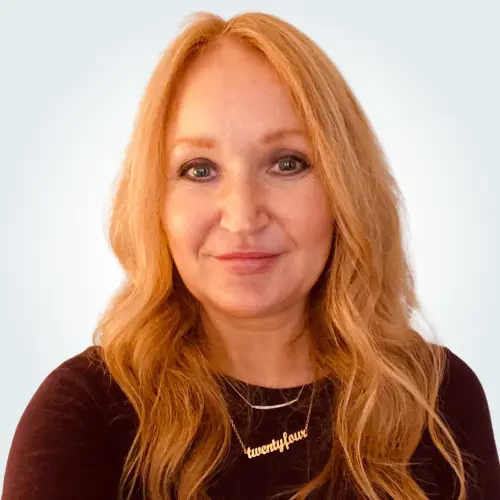 Jenna Hinrichsen
Director of Recruitment Strategy
Jenna develops sourcing strategies for a variety of positions across a wide geographic landscape and uses research, networking, and database mining to develop a continuous and diverse prospective candidate pipeline. As an active leader for recruitment, she contributes to the direction, forecasting, and decision-making process, manages third party relationships, and provides support to the sales team.
Jenna also generates and analyzes recruitment metrics to develop sourcing expectations that guide delivery processes. As a former staffing consultant, Jenna understands that seeking the right candidates and marketing quality opportunities to those prospects begins with building a great recruiting team. She enjoys learning as much as possible about other industries and organizations to help them solve their most complex recruiting challenges.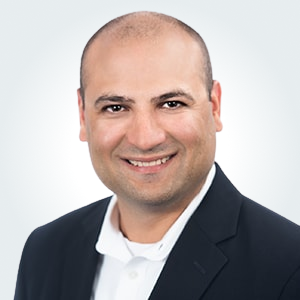 Mike Foster
Account Director
Mike is an Account Director at Advanced RPO and is accountable for leading the strategic direction of the recruitment partnership between Advanced RPO and their clients.
Mike has over 15 years of recruitment experience with over eight years of RPO account management experience. He builds positive and productive relationships among clients and departments and works closely with the account recruitment team serving as a manager, mentor, and coach.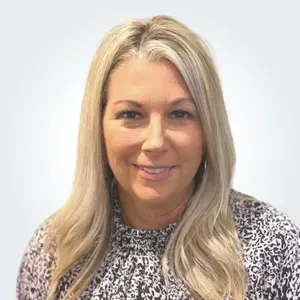 Sarah Buck
Account Manager
Sarah has 17 years of experience in RPO and talent acquisition. Sarah is responsible for managing strategic partnerships with select clients, while leading a team of experienced recruiters, to ensure the best possible hiring process for candidates and clients.
As an Account Manager, Sarah enjoys working with a team of experienced professionals that support each other and hold themselves accountable to the clients they serve. Her personal goal is to help each client elevate their hiring and achieve greater success, all while teaching them along the way.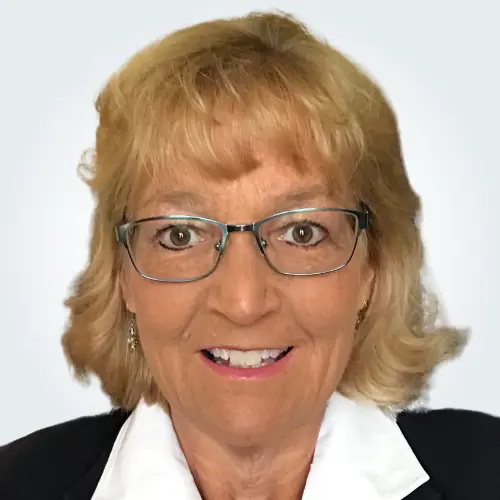 Dee Kinney
Operations Manager
Dee brings 14 years of hiring and RPO experience. Dee is responsible for leading and managing the daily operations of the scalable delivery team at Advanced RPO. She recognizes that a positive candidate experience relies heavily on candidate interaction throughout each phase of the process. From screening, to engagement and offer, Dee ensures the team delivers a high-touch and professional experience for every candidate interaction.
Dee works with all levels of the organization to promote collaboration between teams. Through building positive relationships, sharing industry knowledge and creating an environment for outside-of-the-box idea sharing and support, she is constructing a streamlined path for the delivery team's success.
Amanda Sprenkle
Account Manager
Amanda brings 11 years of talent acquisition and RPO experience and has supported numerous clients across multiple industries. She is responsible for the day-to-day service levels and development of strong consultative relationships within our client organizations. Amanda also leads, coaches, and mentors account team members, as well as helps to influence their growth and career advancement.
Amanda prides herself on being a proactive and strategic partner with a strong focus on impactful communication. She is honored to be part of such a remarkable leadership team here at Advanced RPO.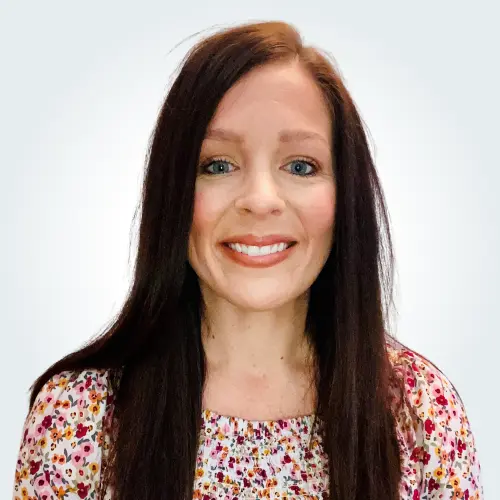 Jennifer Daugherty
Program Manager
Jennifer has worked in the RPO and talent acquisition industry for over 11 years. Gaining experience in partnering with our clients at the ground level, determining their specific needs and simplifying the hiring process is a key focus for Jennifer. Her dedication to clients, candidates and team allows her to build long lasting relationships.
As a Program Manager, Jennifer works closely with a talented group of recruiters to support high volume hiring. Her personal goal is to alleviate the pain points for her clients and earn their trust through open communication. She is beyond grateful for the growth that she has experienced while working alongside such great leaders here at Advanced RPO.