Advanced RPO Partners with Ben Eubanks to Discuss Talent Acquisition Trends Study
Advanced RPO, in partnership with Ben Eubanks and Lighthouse Research & Advisory, conducted a study of current recruiting and hiring trends. Thousands of talent acquisition leaders and candidates were polled to understand the most important trends for 2023.  
In this webinar, Mike Foster and Ben Eubanks discuss two hot candidate issues uncovered by the poll. As they do so, they share valuable insights on:
Remote vs. onsite/hybrid work and how candidates react to each
Pay transparency and how to use it to your advantage as an employer
Both topics are top of mind for candidates as well as employers. By understanding the issues faced by candidates, and what others are seeing in their organizations, employers can be proactive and give themselves an edge.
To learn more about this new research and what it can mean for your organization, watch the webinar today. Or, contact us to find out how Advanced RPO can help you stay ahead of the curve no matter the market conditions.
Watch now
About the speakers
Ben Eubanks, Chief Research Officer, Lighthouse Research & Advisory
Ben is an accomplished author, researcher, speaker and Dad x4. As the principal analyst and Chief Research Officer at Lighthouse, Ben oversees the development of research, assets, and insights to support HR, learning, and talent executives across the globe. His research is leveraged by the vendor community to educate and inspire today's business leaders in tangible ways. Ben has worked as an influencer and analyst for more than ten years with seven of those in an independent capacity.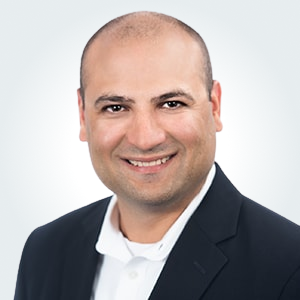 Mike Foster, Account Director, Advanced RPO
Mike is an Account Director at Advanced RPO, and is accountable for leading the strategic direction of the recruitment partnership between Advanced RPO and Advanced Group. He builds positive and productive relationships among internal clients and departments and also works closely with the account recruitment team serving as a manager, mentor, and coach.