Key Factors for Hiring in the Modern Environment: Research Report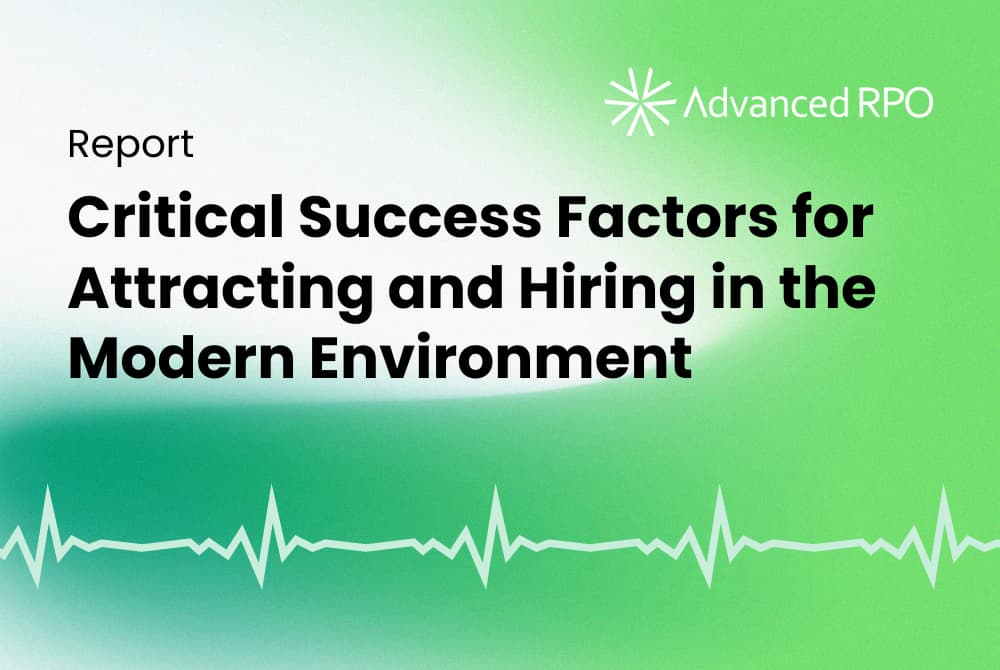 Survey Reveals Critical Success Factors for Attracting and Hiring in the Modern Environment
Your ability to understand the current market can have major impacts on your ability to attract and hire the people that fuel your business. Once again Advanced RPO and Lighthouse Research & Advisory have partnered to bring you an exclusive look at recruiting from both the employer and the candidate's point of view. This report is based on surveying over 2,000 candidates and hiring managers.
Some key areas of discussion include:
A focus on candidate-centricity: Win talent by appealing to their needs and fulfilling their expectations in the recruiting process.
Respect, transparency and speed: Three pillars of recruiting that can give you an advantage over the competition.
Recruitment automation: A renewed focus on automation but with an emphasis on maintaining personal touch and interactions.
Download the report today >>
Get the report