Cost of Vacancy: Calculate the True Financial Impact of Unfilled Jobs
Learn the invisible costs of COV and how to build a business case for addressing it
How much does it cost to not fill open jobs — and what can you do about it? There's a common misconception that calculating the impact of open jobs is a simple subtraction problem: payroll & benefits minus lost revenue. But it's more complex than that.
In this webinar, Advanced RPO President Pam Verhoff and EVP of Operations John Hess discuss how your business can quantify the cost of vacancies, build a business case for why it's essential to solve for it and leverage an RPO partner to empower your HR team to focus on being more strategic instead of putting out fires all day.
Takeaways from the webinar: The True Financial Impact of Unfilled Jobs
Watch the webinar and then dig into the takeaways below.
What is cost of vacancy (COV)?
HR leaders often quantify the cost of unfilled jobs in an oversimplified way:
Cost of Vacancy = Payroll & benefits savings – lost revenue
Here's the problem: this COV calculation focuses solely on the hard costs associated with a hire — payroll and benefits. By understanding the invisible costs that job vacancies incur can help you truly quantify COV's impact on your business and win executive support for developing a stronger recruitment and hiring strategy.
Types of job vacancies
There are two types of vacancies we think about when working with a business.
Expansion: Your business might be expanding into a new location, adding a shift or adding a functional capability, like project management or technology. These are net-new positions and filling these jobs is essential to your business' success.
Someone leaves a job: a person leaves their job for whatever reason and now you need to fill that position to get the work done. This is typically what you think of when it comes to vacancies.
Five invisible costs of unfilled jobs
Whatever the type of job vacancy, it's imperative for your business to fill it, quickly. Leaving jobs open for too long has a snowball effect on your organization. Here are five seemingly "invisible" costs of unfilled roles, and how they can compound.
Stunted revenue growth — without people to do the work, you lose productivity and output, put strain on your existing team, can't reach your full potential and and can't reach your full potential as an organization.
Diminished performance – that extra strain on your existing team means fewer people are available to do the same amount of work. Their performance will suffer and can get worse over time, further impacting your revenue.
Reduced employee engagement – when will they even have time to engage? How engaged can a person feel when they're doing their job and everyone else's too? And the less engaged they are, the more likely they are to leave the company.
Poor customer experience – If your teams are overworked and burned out, it will show in the quality of their work. Unfortunately, that is when your customers may begin to see and feel it too. An unsatisfied customer is more likely to move to a competitor, and may even share their experience with others.
Negative employer brand – Unfortunately, negative experiences are more likely to end up on Glassdoor reviews. This has the potential to negatively impact your brand online – and is available to customers and potential employees who may be researching your brand.
Mind the ultimate impact on employer brand
As you can see, one challenge makes the next one worse, and it becomes a vicious cycle. With a damaged employer brand, you'll struggle to compete for and hire quality talent to do your jobs well and to support your existing team. Morale and productivity will continue to sink, which will impact your bottom line.
Recovering your employer brand will cost much more than investing in a strong employee experience and strategic HR function.
How to communicate (how much) employer brand matters
As we heard on the webinar and as many HR leaders experience every day: executives often struggle to grasp the impact of employer brand. The quickest way to help execs understand? Glassdoor reviews.
Showing leadership what public perception is of your company — through feedback from Glassdoor, Facebook, Google My Business and other review tools — is an impactful way to see and feel what people say about your business when you're not in the room.
Why employer brand needs to be front and center
Businesses can work with their internal recruiting function and HR team to process feedback, improve candidate and employee experience, and build the opposite snowball effect.
Too often, however, recruiting teams aren't equipped to amplify a strong employer brand and HR teams aren't empowered to be strategic in creating a better workplace. That's where RPO comes in.
How to build the business case for addressing your COV
1. Determine what is being impacted by job vacancies
Every business is different. Your organization may feel COV in different ways than another. Consider how COV impacts areas like revenue, market share, employee engagement, quality of work, turnover or employer brand.
2. Identify your top three COV priorities
Consider what hurts most and balance long-term work with more immediate impact. Determine the three things you need to stop or improve.
3. Quantify the dollar impact on your business
It's one thing to say productivity is low or reviews are bad. Quantify the dollar amount it's costing your business to not fix these things. As we often hear HR leaders say: you can't afford not to solve these problems.
4. Create a plan to drive measurable improvement on those three priorities
Word for the wise: it has to be measurable. Again, it's one thing to say you've "improved" productivity or reviews have gotten better. It's another to show how your business data — namely, dollars — have improved. Note KPIs that show you're headed in the right direction and lean into real-time market data to drive how your plan addresses those specific priorities. Communicating the numbers behind this plan makes a clear case to executives for an investment in solving for COV.
How RPO elevates HR and your employer brand
Another common misconception: RPO takes away control and agency from HR. But recruitment process outsourcing is intended to give you more control, faster time-to-fill, less risk — and ultimately, lower COV.
Advanced RPO comes to the table with innovative ideas and functional experience with what we've seen work across industries. Backed by real-time market data, expert analysis and process excellence, RPO turns your talent acquisition function from reactive to proactive.
Strategic partnership with an RPO enables HR teams to execute on programming that elevates employee experience and employer brand. They can actually implement feedback loops and rollout measured programs to continuously improve the employee experience.
Cue that snowball.
Keep learning: The Invisible Cost of Open Jobs
Dig deeper into the five invisible costs and how job vacancies impact revenue growth, performance, engagement and your brand. In this eBook, you'll also learn why unfilled jobs are the biggest and most overlooked HR problem today – and gain the research and validation you need to face the vacancy challenge head on.
Meet the webinar speakers
Pam Verhoff
Pam is an accomplished executive leader that has extensive experience building RPO businesses and solutions, as well as developing growth strategy. Pam is responsible for all aspects of strategic planning, sales and marketing, operations, financial management and compliance for Advanced RPO. Her success has largely been a result of building high performance teams and creating a values-driven culture resulting in exceptional employee engagement.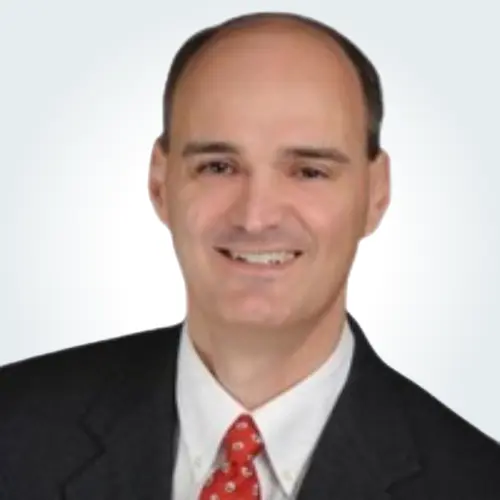 John Hess
John is an innovator who has implemented and managed the recruitment strategy and process for hundreds of companies from Fortune 1000 organizations to high-growth, start-up businesses. His extensive experience as both a corporate talent acquisition leader and an RPO provider helps him understand the complexities impacting clients and the best recruitment solutions for them. In his current role at Advanced RPO, John is responsible for overseeing operational strategy, solution design, service delivery and customer experience across all clients. He approaches every client engagement focused on the big picture and works with teams to execute the right solution.