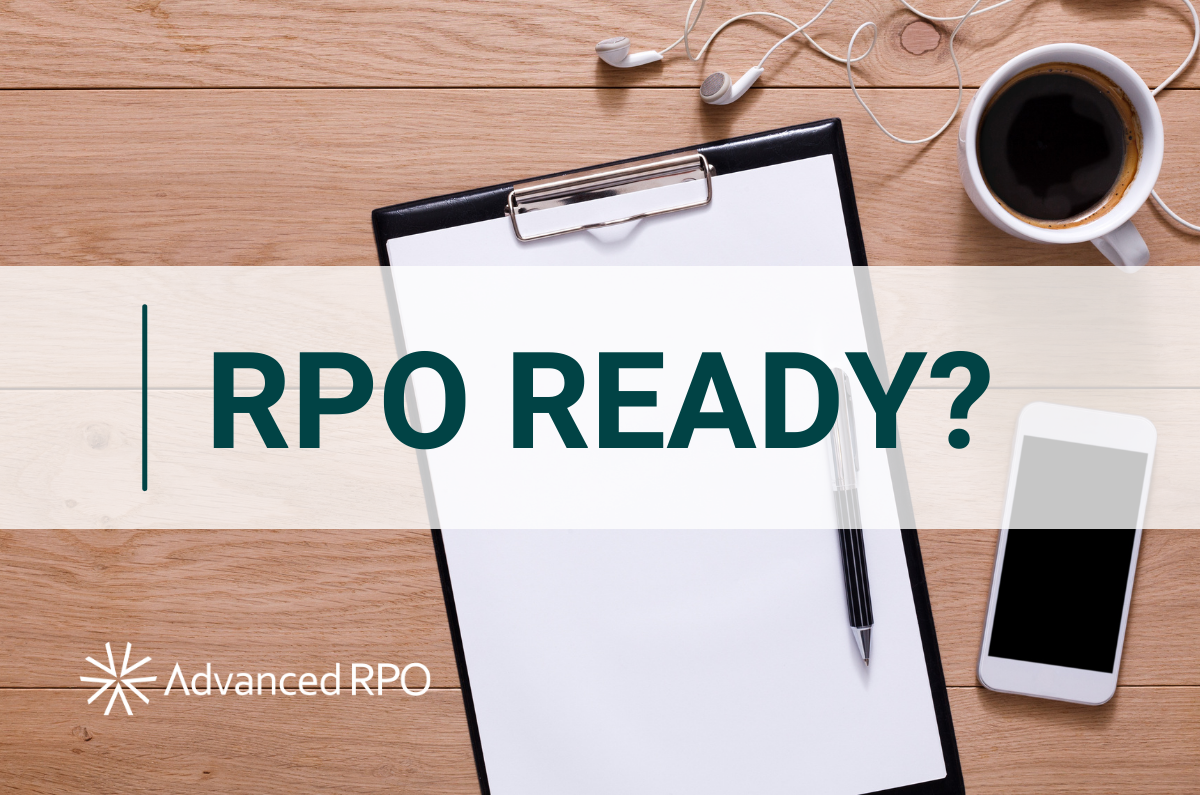 Take a quick 5-minute quiz to find out if your business is ready for RPO in recruiting
If you're still developing and executing on your hiring strategy without support, you're among smaller company. According to a Jobvite 2021 report, there has been a drastic increase in the use of outside recruiters and recruiting agency support, from just 7% in 2017 to 27% in 2021. And, that number is expected to grow as companies begin to experience the crippling bottom-line pain that comes from not having the right talent – or even just enough people.
The reasons to deploy RPO solutions have gotten more urgent.
1. Keeping up with the state of business change – and growth – takes talent.
The pandemic upended the business models of thousands of companies. The move to the digital world changed everything from the retail and banking customer experiences to how manufacturing and logistics companies get their work done. Every single company has had to adjust their business goals and objectives and, yes, talent needs, to respond to the seismic economic shifts happening today.
2. The talent wars are far from over.
In fact, the hiring challenges that businesses are experiencing today are here for the foreseeable future. Everest Group predicts that our current acute talent shortage will last three-to-five years – and most likely the latter. This means that the mounting pressure on talent acquisition teams will continue to grow, and the struggle to hire recruiting professionals will be a lasting trend.
3. Candidate demands are unrecognizable from our pre-pandemic world.
Top candidates are practically connoisseurs of the recruiting process at this point. Having been courted by recruiters for months, they have high expectations when it comes to how they're communicated with, what information is shared with them, and the service level overall from beginning to end. Generic job descriptions, slow processes, inconsistent communication, and lagging feedback will now take companies out of the running entirely.
An RPO partner can put your company in a position to grow. We do that today, specifically in relation to today's challenges, by helping to:
Align your hiring strategy to your business objectives
Develop ways to widen the talent pool
Adjust your hiring process in real time to attract more candidates and improve your employer brand
How do you decide if an RPO partnership is the right outsourced hiring strategy for your business? We've compiled a short quiz to help you identify your current hiring gaps. Take it now!
For a primer on all things RPO, download our eBook, Your Guide to (Finally) Understanding Recruitment Process Outsourcing.
Ready to take the next step? Reach out to the Advanced RPO team to tell us more about your hiring challenges.