Revenue Cycle Management – Recruiting Talent Ahead of Need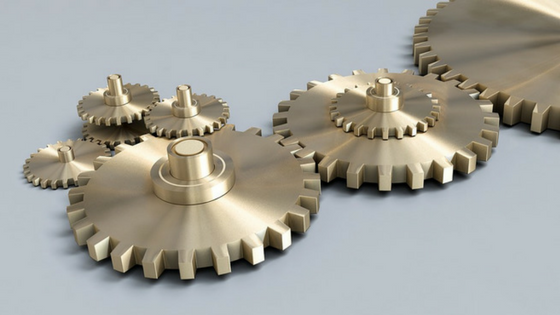 It's no secret that the Revenue Cycle Management (RCM) industry is growing. Just this month, several research firms including Zion Market Research, Grand View Research and Coherent Market Insights have predicted accelerated revenue growth to the tune of 11 percent CAGR until 2022 or an estimated $65.2 billion by 2025.
Why the growth?
Revenue cycle management is a system used for tracking the financial records in healthcare facilities. The healthcare industry is benefiting from outsourcing these services to specialized RCM companies. Hospitals, surgery centers and doctor's offices are realizing significant financial benefits from outsourcing these services fueling the growth of the RCM market.
The challenge.
RCM leaders recognize the growth rate potential of the industry and are likely struggling with hiring fast enough to keep pace or capitalize on the full industry growth potential. RCM has a solid value proposition – RCM does it faster with a better experience and your hospital will assume less risk and make more money. The key is creating a delivery framework that can keep up with the new contracts with key positions:
Finance – CFO/Controller/Management
Sales & Marketing Management
IT Management
along with high volume, industry specific positions:
Registrars
Patent Access Associates
Health Information Management
Medical Coding
Medical Billing Specialists
---
---
Talent Acquisition for RCM.
One of the keys to this delivery framework is talent acquisition. Just like RCM is an outsourced solution for healthcare accounts receivable, Recruitment Process Outsourcing (RPO) is an outsourced solution for talent acquisition. At a high-level, our selling proposition is similar to RCM – we deliver faster, with a better hiring manager and candidate experience. Because it's our core expertise, we can save you time and money all while delivering better results. In addition, RCM companies would benefit from:
Scalability – a talent solution that you can turn off and on as you need it. Need 200 hires in a short period of time? No problem. With an RPO solution, we have a deep bench of resources that can be dedicated to your needs at a moment's notice.
Proactive Candidate Pipeline – sourcing and pre-qualifying candidates ahead of the hiring need so when the next contract is signed, the talent is ready to be hired and onboarded.
Controlled cost – spending on recruiting can quickly become unmanageable if you do not have a solid talent acquisition solution in place. Recruitment cost should be predictable based on demand.
Reporting – You will have daily insight on the status of talent acquisition for your company.
Strategic Partnership – Our goal is to become a valued partner to help forecast future needs, deliver continuous improvement and provide industry intel to stay ahead of the competition.
The list of RPO benefits goes on and on.
It's not all or none.
You can choose to outsource all of your hiring to us (about half of our clients choose this route) or RPO can augment your current recruiting team and work directly with your hiring manager and own all the pieces from requisition to onboarding. There are some clients who choose to lean on our expertise to handle certain parts of the process like sourcing and screening while seamlessly handing off to your existing team to manage the other parts of the process. Our solution is completely tailored to your needs.
Not yet.
If your talent acquisition function is keeping pace with current needs today – that's great. Looking at the industry forecast, you might find yourself needing a talent acquisition partner (not a contract recruiter, not a staffing agency, not a headhunter but a true hiring partner) sooner versus later. It might be better to engage a partner before the need so you can capitalize quickly on the growth.
Or of course, if your hair is already on fire and you can't recruit fast enough, give me a call 312.632.6160.
Want to learn more about RCM and RPO? Read "Revenue Cycle Management: A Perfect Fit for RPO."
Recruitment Process Outsourcing (RPO) solutions from Advanced RPO can help you evaluate and improve your hiring processes to get the talent you need to succeed. Contact us today to learn more about our high-touch solutions.