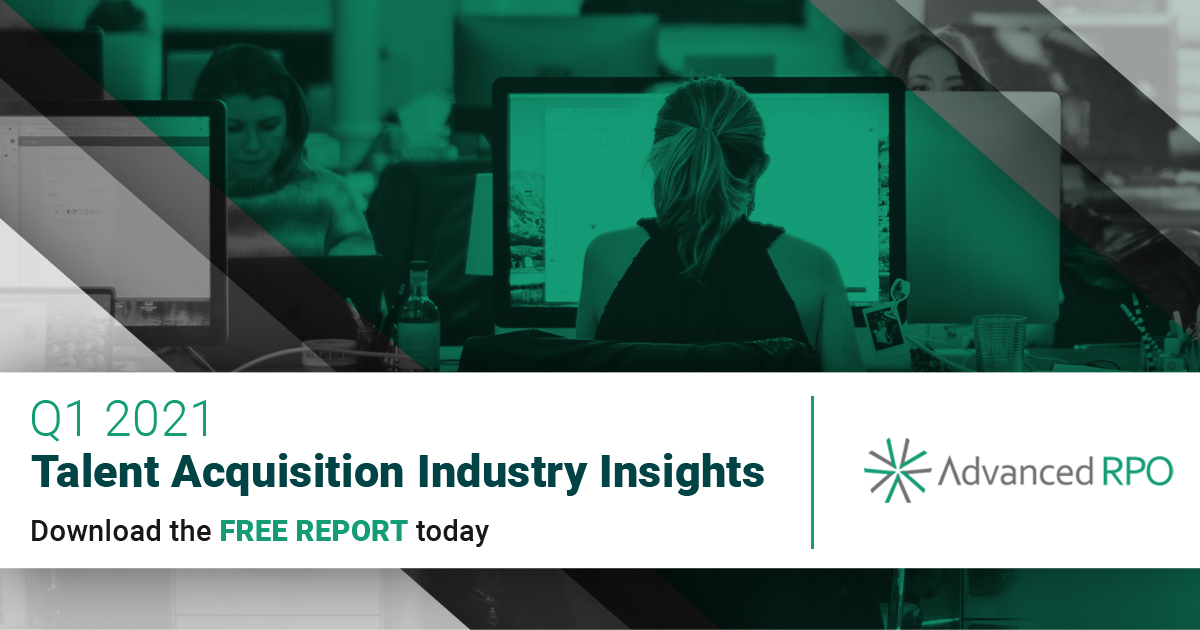 Economic growth, continued COVID fallout and DEI initiatives under the microscope: we're tackling just how these issues are impacting talent acquisition in our latest report, available for download now. 
First up: the economy. Expectations for economic growth this year keep rising and rising, alongside the need for talent. The unemployment rate dropped down to 6% in March, leaving us up just 1.4 percentage points from March 2020. What's spurring on the economy? The federal stimulus package, lessening COVID restrictions as vaccination numbers rise, and the activity boon happening in the manufacturing industry. In particular, finding hourly talent to fill immediate needs to meet demand is challenging. We cover some ways to attract skilled production workers in the report, including simplifying the process and taking into account the mobile experience.  
COVID is still impacting talent acquisition in a number of ways. Women left the workplace in droves, and are still in the process of finding their way back. While the vaccine availability is helping businesses begin to plan out their operations for the year, the virus still has a massive effect on hiring and managing workers. Candidate and employee safety is prioritized at all levels, and the processes used to hire new talent are still largely online or in person with strict precautions. Our report has the latest best practices.
Finally, the last issue we touch on in the report is diversity, equity and inclusion (DEI). We have an entire section devoted to the talent acquisition trends today in response to the heightened focus on DEI. We cover the new candidate expectations, the role of recruiters in helping businesses meet DEI initiatives and more. 
Download the Q1 2021 Talent Acquisition Industry Insights report for the newest research, news, trends and opinions that are driving talent acquisition strategies, today and into the rest of the year ahead.
For additional resources, view the Q4 2020 report or visit our resources page.