Advanced RPO Announces Expansion of Pam Verhoff's Role to President and CEO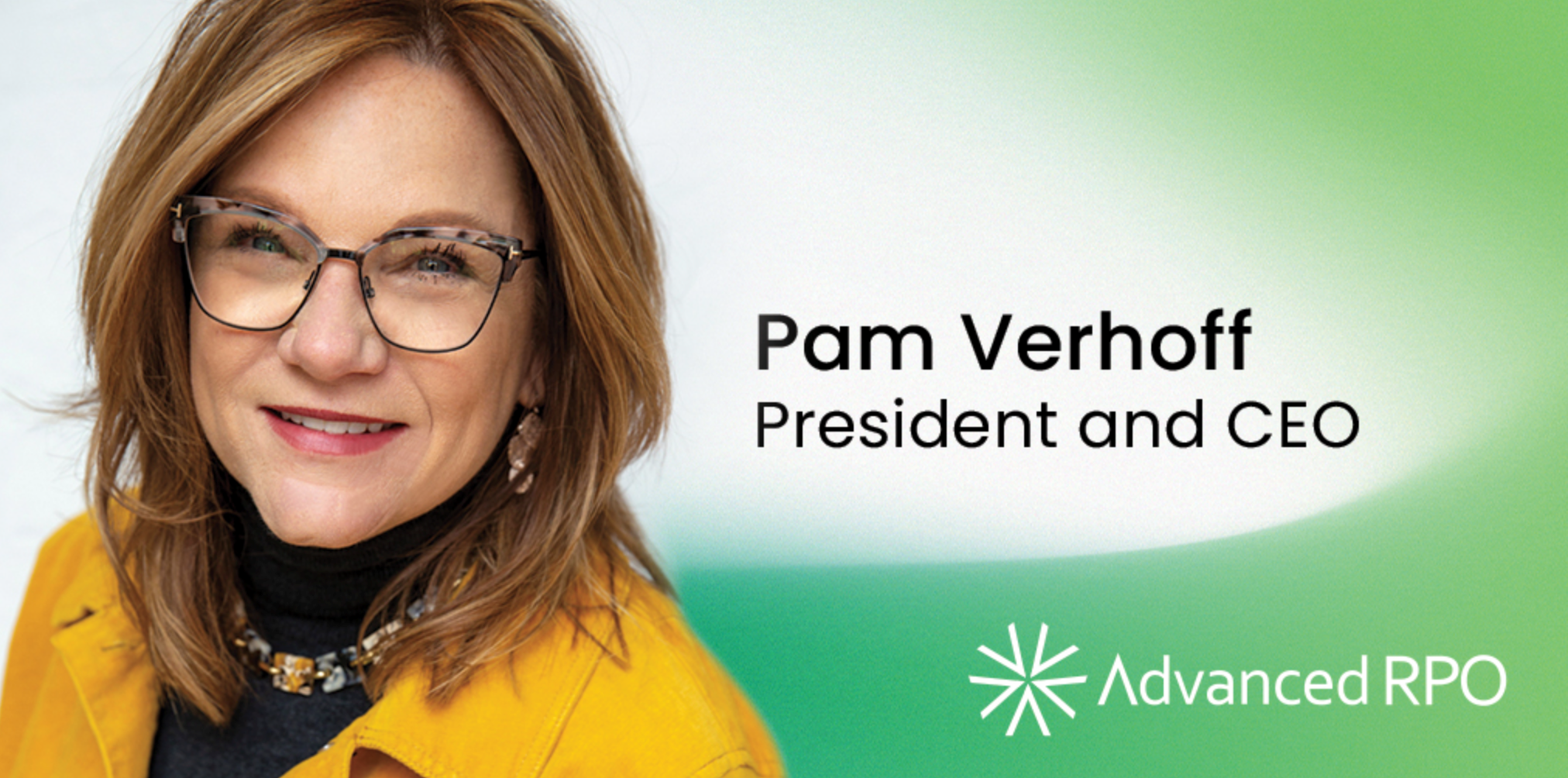 Recognition honors successful leadership, hard work, and dedication Verhoff has brought to the organization.
Chicago, IL – July 6, 2022 –– Advanced RPO, a recruitment process outsourcing (RPO) company serving the enterprise and mid-markets, today announced the expansion of Pam Verhoff's role to President and CEO. The addition of the CEO title recognizes the leadership and dedication Verhoff has brought to Advanced RPO and Advanced Group, Advanced RPO's parent company, as a whole.
"I'm honored to take on the role of Advanced RPO President and CEO, which is a testament to the strength and talent of the entire team," said Verhoff. "At Advanced RPO, we pride ourselves in helping clients align hiring with key business objectives, growth, and strategy. I look forward to leading the organization forward while remaining steadfast in our commitment to deliver extraordinary client outcomes via innovative ideas and industry expertise."
As President and CEO of Advanced RPO, Verhoff has full responsibility for the strategy, operations, and financial objectives of the business to support and fuel profitable growth. She will continue to run Advanced RPO in alignment with Advanced Group's mission, vision, and values.
"Pam has contributed significantly to Advanced Group's Executive Leadership Team to drive the collective success and value creation of our company," said Leo Sheridan, Executive Chairman and CEO of Advanced Group. "I am proud to work with a team of dedicated and accomplished individuals, including Pam, and can easily say we learn from each other and grow together on a daily basis."
About Advanced RPO
Advanced RPO powers the recruiting function of enterprise and high-growth, mid-market organizations. Behind our flexible hiring solutions is an experienced, consultative team. We partner with clients to create recruiting scalability and workforce agility through our high-touch, technology-enabled approach. Advanced RPO clients report 95+% hiring manager and candidate satisfaction, and the company is a ClearlyRated Best of RPO® Award winner with a Net Promoter Score that's 15x higher than the industry average. We know that finding and hiring the right talent is complex. At Advanced RPO, we make it easier for you. Advanced RPO is part of the Advanced Group family of companies. For more information, visit www.advancedrpo.com.
---
Media Contact:
Michelle Meek
ClearEdge Marketing
mmeek@clearedgemarketing.com
773-220-3120