Advanced RPO announces President and CEO Pam Verhoff's partnership with AdaMarie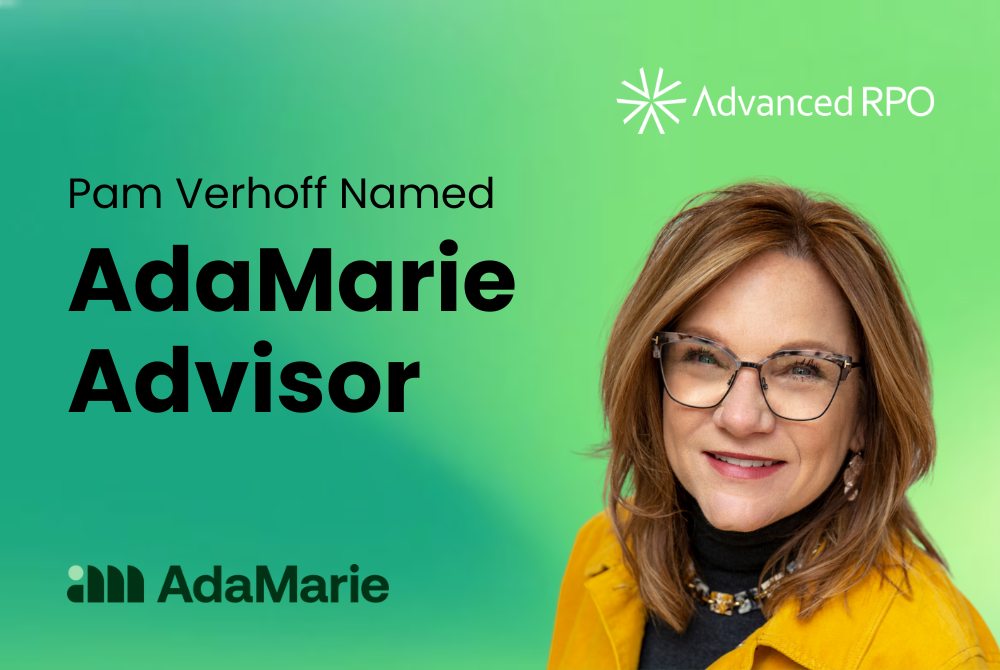 Chicago, IL – April 18, 2023 – Advanced RPO, a recruitment process outsourcing (RPO) company serving the mid and large market, announced today that President and CEO Pam Verhoff is partnering with AdaMarie as an Advisor.
Pam Verhoff has always advocated for workplace equity and is well suited to do so with her extensive background in talent acquisition. "The statistics surrounding females in STEM careers are staggering. AdaMarie is directly leaning into the issue, and I'm thrilled to share my expertise to help make progress for early-career females," said Verhoff.
AdaMarie's mission is to create more gender equity in STEM fields by connecting women with resources and opportunities they need to thrive. This is done while assisting corporations to meet their DEI goals.
AdaMarie is actively accepting corporate partners within STEM-related fields who are committed to diversity, equity and inclusion. Partnering will give first access to: AdaMarie's proprietary DEI assessment, consulting services, STEM talent, and more.
About Advanced RPO
Advanced RPO elevates the recruiting function of a wide array of organizations. Behind our flexible hiring solutions is an experienced, consultative team. We partner with clients to create recruiting scalability through our high-touch, technology-enabled approach. Advanced RPO clients report 95+% hiring manager and candidate satisfaction, and the company is a ClearlyRated Best of RPO® Award winner with an industry leading Net Promoter Score of 94.1%. We know that finding and hiring the right talent is complex. At Advanced RPO, we make it easier for you. Advanced RPO is part of the Advanced Group family of companies. For more information, visit www.advancedrpo.com.
Media Contact
Tim Oyer
Vice President
Advanced RPO