Advanced RPO Continues to Invest in Strategic Leadership
Company takes next step in executing their intentional growth strategy.
Chicago, IL – March 7, 2022 – Advanced RPO, a recruitment process outsourcing (RPO) company serving the enterprise and mid-markets, has experienced steady client and revenue growth over the past year and plans for continued growth in 2022 and beyond. Supporting their intentional growth strategy, the company created two new strategic positions. Jan Grohoske has joined as Senior Director of Digital Strategy and Implementation, and Justin King as Solution Design Director. These additions are critical to the company's technology-enabled transformation, which ensures leveraging data assets to create insights and improve business outcomes for our clients.
"Candidate and client expectations have changed significantly in the last year and it's important that we have a team dedicated to innovation," said Pam Verhoff, President of Advanced RPO. "RPO delivers significant efficiencies and value for enterprise organizations as well as small to mid-market companies. The competitive hiring landscape has presented an opportunity for Advanced RPO to differentiate ourselves with extraordinary client outcomes, through our talent and technology. These investments demonstrate our commitment to delivering client results."
Advanced RPO's success is a result of its two-pronged approach that targets both high-volume hiring, such as manufacturing and distribution hiring, and exempt professionals, spanning all functional areas. The company also prioritizes creating true partnerships with its clients, starting with a thorough evaluation of their business and workforce needs. By identifying their clients' goals and expectations, Advanced RPO builds consultative relationships that allow them to impact both their clients' immediate hiring needs, while also developing a long-term talent acquisition strategy.
Both Grohoske and King joined Advanced RPO on January 31, 2022. Grohoske has over 20 years of experience in talent acquisition and talent acquisition technology, where he focuses on driving efficiencies and effective solutions. He will use a balance of high-touch and automation to drive efficiency and productivity for clients while building exceptional user experiences. King has been in the RPO industry for 10 years, starting as a recruiter and then moving into a design engineer role. He is responsible for understanding prospects talent acquisition challenges and working with the sales team to develop effective solutions.
"Adding Jan and Justin to our (already) strong leadership team, positions Advanced RPO to continue delivering exceptional client service, which was recently recognized with a Best of RPO Award," added Verhoff.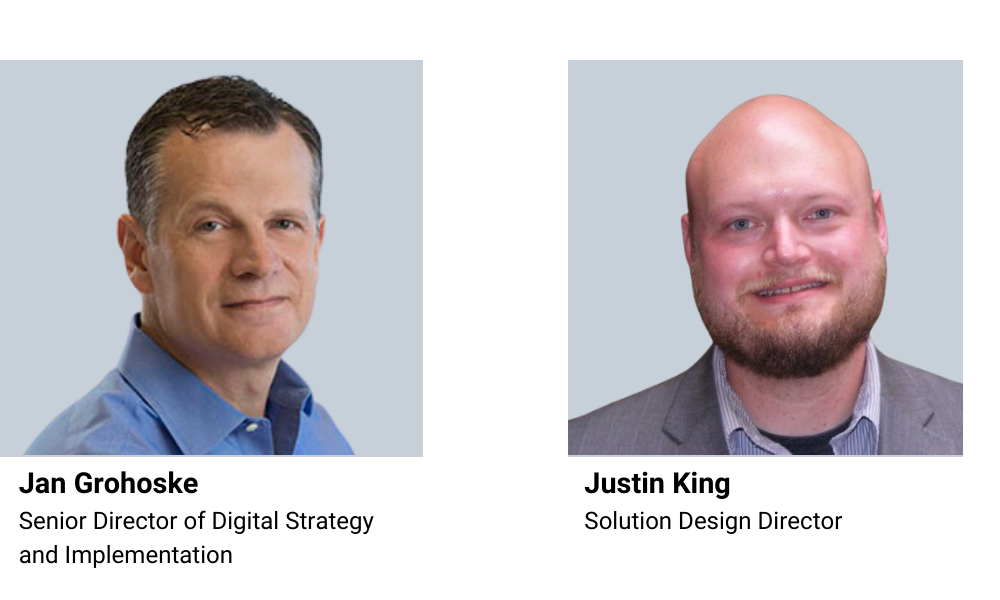 About Advanced RPO
Advanced RPO powers the recruiting function of enterprise and high-growth, mid-market organizations. Behind our flexible hiring solutions is an experienced, consultative team. We partner with clients to create recruiting scalability and workforce agility through our high-touch, technology-enabled approach. Advanced RPO clients report 95+% hiring manager and candidate satisfaction, and the company is a ClearlyRated Best of RPO® Award winner with a Net Promoter Score that's 15x higher than the industry average. We know that finding and hiring the right talent is complex. At Advanced RPO, we make it easier for you. Advanced RPO is part of the Advanced Group family of companies. For more information, visit advancedrpo.com.
Media Contact
Karen Pressman
ClearEdge Marketing
kpressman@clearedgemarketing.com
917.650.2159