Advanced RPO Named to the 2019 Inc. 5000 Fastest-Growing Private Companies List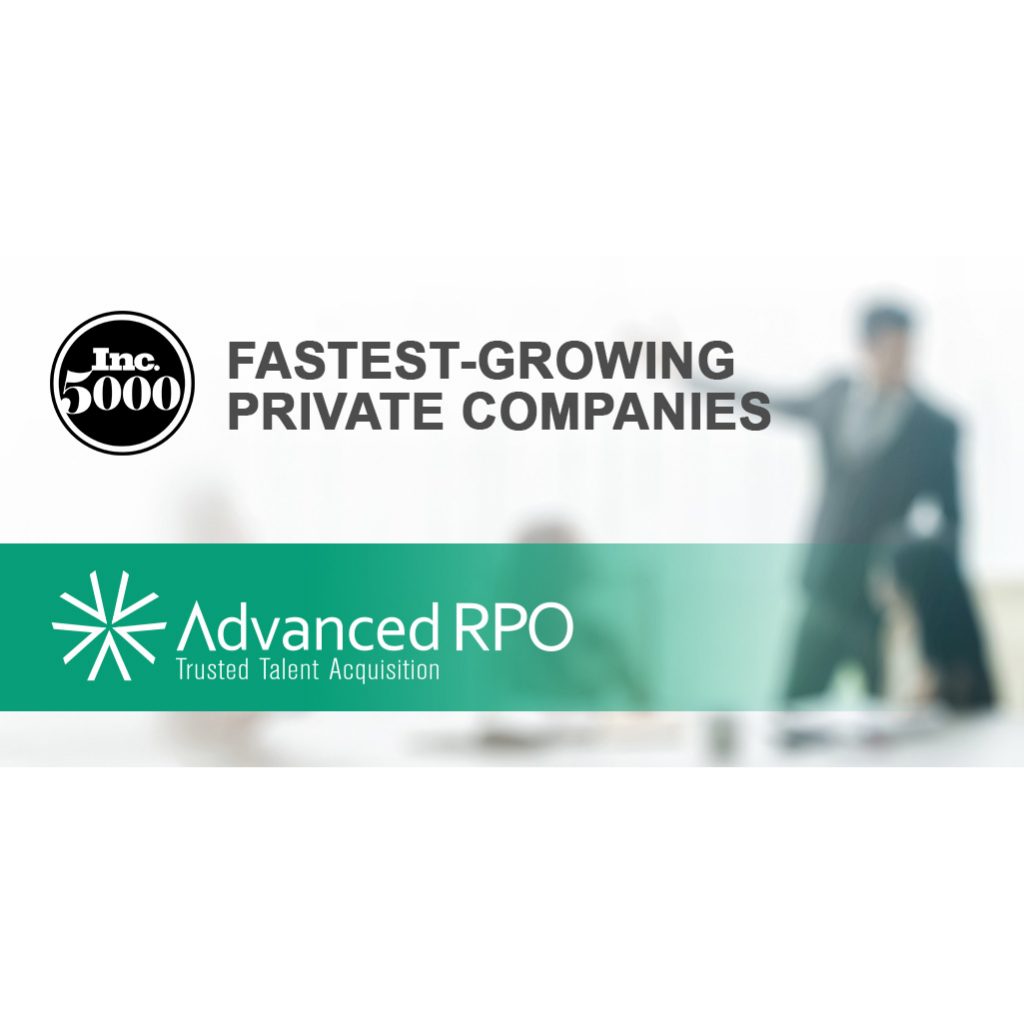 Chicago, IL (August 14, 2019) – Advanced RPO, a recruitment process outsourcing company serving the mid-market industry, has been named to the 2019 Inc. 5000 list of the fastest-growing private companies. The companies named to this prestigious ranking list are competitive in their markets and have demonstrated incredible growth with collective revenue of more than $237.7 billion in 2018. The average three-year revenue growth rates top out at 454 percent, with the median rate listed at 157 percent.
"It's very rewarding to be recognized for the growth we have achieved," said Pam Verhoff, President at Advanced RPO. "Our growth has been fueled by our delivery team's ability to drive significant business results for our clients."
Companies on the 2019 Inc. 5000 list are ranked according to percentage revenue growth from 2015 to 2018. To qualify, companies must have been founded and generating revenue by March 31, 2015. They must be a privately held for-profit and independent U.S.-based firm as of December 31, 2018. Organizations must also meet minimum required revenues of $100,000 for 2015 and $2 million for 2018.
About Advanced RPO
Advanced RPO is a recruitment process outsourcing and talent acquisition firm comprised of the industry's most experienced leadership and delivery teams devoted to building cutting edge solutions that are tailored to meet unique needs. Finding and hiring the right talent is hard. Advanced RPO makes it easier for you. To learn more, visit www.advancedrpo.com.
Media Contact
Stephanie Iannotta
Senior Manager, Communications
P: (312) 980-2865
siannotta@advancedgroup.com