Advanced RPO Wins ClearlyRated's 2022 Best of RPO Award for Service Excellence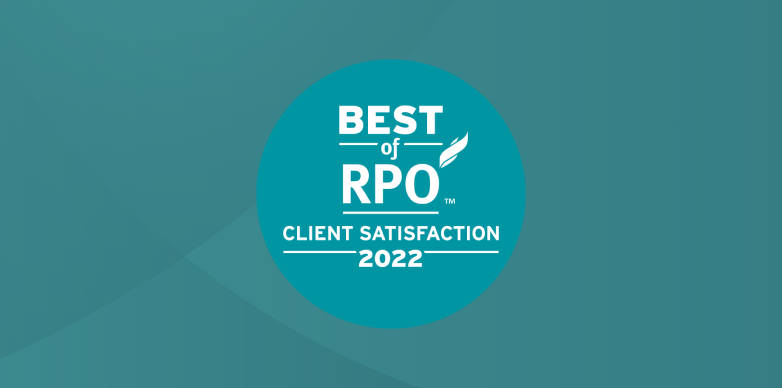 Award winning firms have a Net Promoter®️ Score that is twice the industry average.
Chicago, IL – February 4, 2022 – Advanced RPO, a leading recruitment processing outsourcing (RPO) company serving the mid-market industry, announced today that they have won their third consecutive ClearlyRated Best of RPO® Award for delivering superior client service. Presented in partnership with Indeed and supported by Association Sponsor RPOA, ClearlyRated's Best of RPO Award winners have proven to be industry leaders in service quality based entirely on ratings provided by their clients. This year's Best of RPO winners have a Net Promoter®️ Score twice the industry average. Advanced RPO received satisfaction scores of 9 or 10 out of 10 from over 90% of respondents, equating to a 93.8% NPS score which is significantly higher than the industry's average of 54%.
"It's an incredible honor to receive this award for a third consecutive year," said Pam Verhoff, President of Advanced RPO. "Over 90% of our clients provided feedback this year which validates that we are delivering business results. I appreciate our clients recognizing the commitment and passion of the Advanced RPO team."
"Winners of the 2022 Best of RPO award for client satisfaction have demonstrated their commitment to delivering exceptional client service, even as COVID-19 has forced them to reimagine and rebuild their approach to business," said ClearlyRated CEO and Founder Eric Gregg. "These service leaders have kept the client experience at the heart of their business strategy, and it's my honor to celebrate and showcase the 2022 Best of RPO winners alongside feedback from their actual clients on ClearlyRated.com."
About Advanced RPO
We know that finding and hiring the right talent is hard. At Advanced RPO, we make it easier for you. With extensive experience, our team enables mid-sized companies to provide a results-driven talent acquisition program. We deliver an optimized recruitment solution that can quickly adapt to varying business needs so our clients are prepared to overcome any hiring challenge. Advanced RPO is part of the Advanced Group and ranks among the Inc. 5000 list of the fastest-growing private companies. For more information, visit advancedrpo.com.
About ClearlyRated
Rooted in satisfaction research for professional service firms, ClearlyRated utilizes a Net Promoter® Score survey program to help professional service firms measure their service experience, build online reputation, and differentiate on service quality. Learn more at clearlyrated.com/solutions.
About Best of RPO™
ClearlyRated's Best of RPO® Award recognizes RPOs that have demonstrated exceptional service quality based exclusively on ratings provided by their clients and employees. The award program helps service leaders differentiate in a crowded marketplace, and provides prospective clients with a credible and transparent symbol of quality as they vet RPO firms. Winners are featured on ClearlyRated.com—an online business directory that helps buyers of professional services find service leaders and vet prospective firms with the help of validated client ratings and testimonials.
###
Contact
Tim Oyer
Vice President
Advanced RPO
(p) 312.632.6160
toyer@advancedrpo.com