Talent Acquisition Industry Insights Report Q2 2021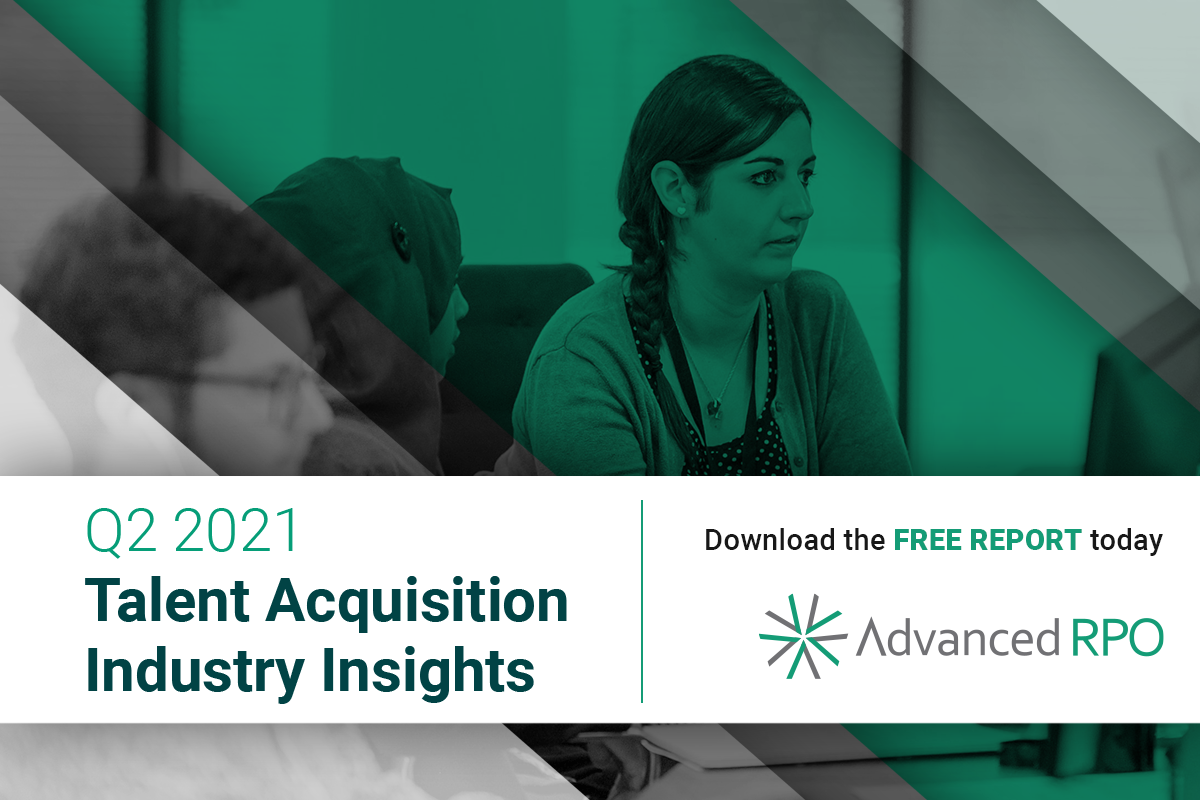 The Q2 2021 Talent Acquisition Industry Insights report is here.
When it comes to today's labor market, there's only one constant: change. HR leaders certainly have their work cut out for them in finding and retaining the right talent to meet business goals (which are also shifting to keep up with changing customer demands and market opportunities). We've taken a bird's eye view of the U.S. labor market and the top business challenges in our latest report, available for download now.
There are multiple forces at play when it comes to the supply and demand imbalance of labor today. In the report, we dive into four different headlines of the last quarter. One of those is the renewed popularity of incentives. With 9.3 million job openings in April, businesses are turning to cash incentives to bring in workers – and candidates are noticing. The number of job postings that mention incentives has doubled since last July, and job searches for hiring incentives have increased 134% since the beginning of the year. There's more on that trend and three more headlines in the report.
We also devote an entire section to the impact of the market on HR employment. While the number of job postings overall has increased 30.5% since the beginning of the pandemic, those for HR jobs has jumped up 52.5%. The bulk of those postings? Recruiters. Demand for recruiters is up 63% since 2016. There's also increased reliance on recruitment process outsourcing (RPO) for hiring, especially in high-volume environments.
If you're looking for an update on where companies stand with their diversity, equity and inclusion (DEI) initiatives, the report has that, too. Many businesses are now in the stages of executing on their DEI strategies. There has been an 800% increase in job postings for dedicated diversity recruiters. The report also discusses hidden disabilities and one recommended approach for measuring diversity and inclusion internally.
Download the Q2 2021 Talent Acquisition Industry Insights report for a look at the current trends driving and shifting talent acquisition strategies.
---
Recruitment Process Outsourcing (RPO) solutions from Advanced RPO can help you evaluate and improve your hiring processes to get the talent you need to succeed. Contact us today to learn more about our hiring solutions.