Rethinking Recruitment: Lessons Learned From Outsourcing Talent Acquisition in Life Sciences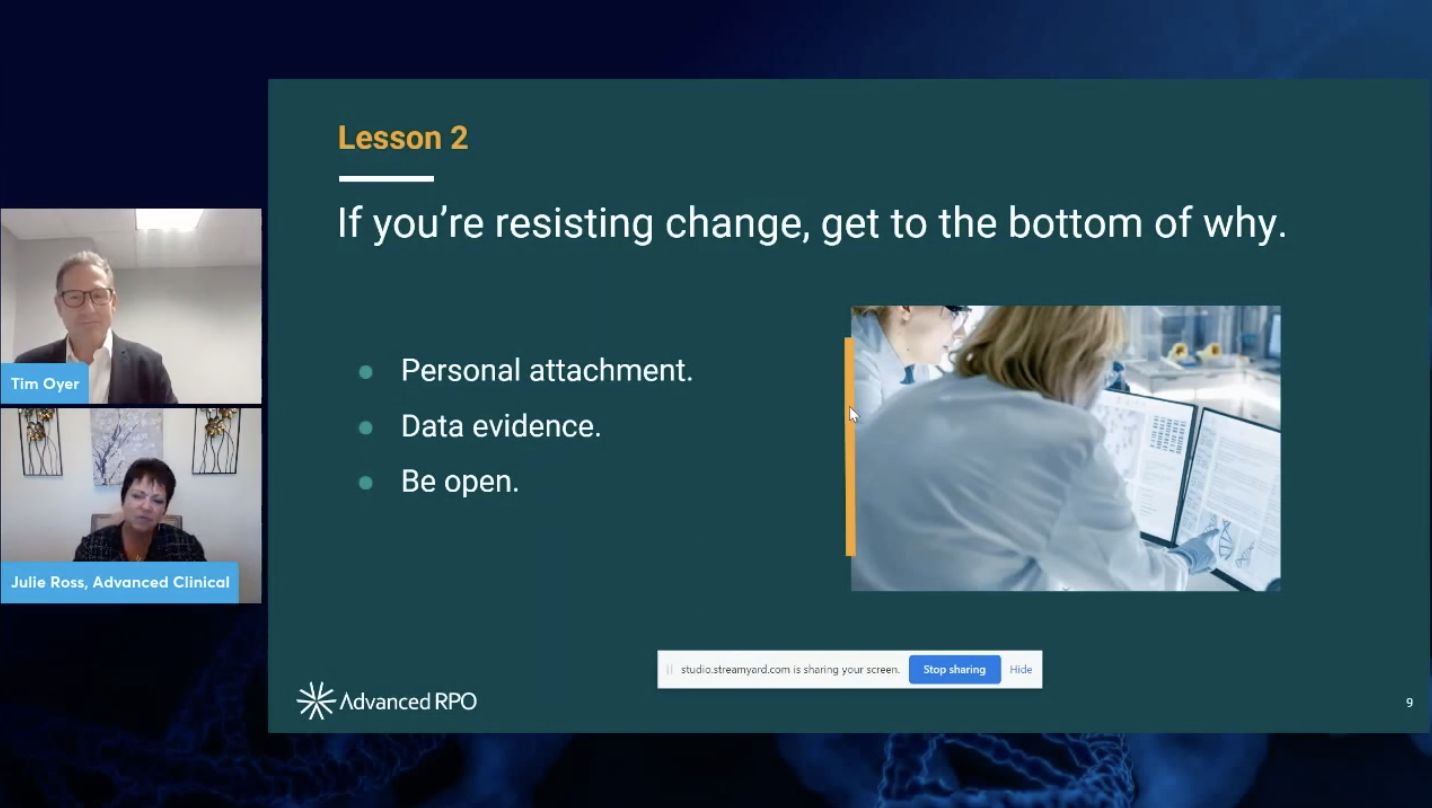 Building a true RPO partnership.
High-growth companies face the same talent supply challenges as everyone else, but on a much larger scale. Business success depends on hiring success – finding the best, right-fit talent, creating seamless, efficient processes, and enabling a positive candidate experience.
Advanced Clinical President Julie Ross joined Tim Oyer for a presentation on their RPO journey. As a first-time RPO user, Julie shares her biggest lessons learned, including: framing an RPO relationship for success, the high impact of refining processes over time, and the importance of change management.
About the speakers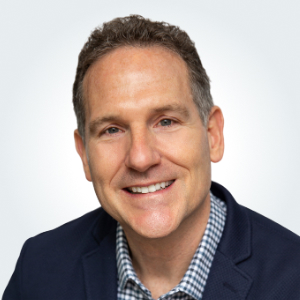 Tim Oyer, Vice President, Sales
Tim is an RPO veteran that brings significant knowledge and experience to companies that want to gain a competitive edge through talent acquisition. For more than 20 years Tim has worked directly with clients to diagnose their talent acquisition needs and create a variety of solutions to improve their organizational capacity. Tim's approach always starts with understanding the organization, their business drivers, hiring practices, performance metrics and vision for a winning solution. Tim has had the opportunity to lead and support hiring programs for hundreds of companies of all sizes and industries.
Julie Ross, President, Advanced Clinical
Julie Ross is President of Advanced Clinical, a full service, global outsourcing solutions provider of CRO, Staffing, FSP and Consulting Services and has served as a Director at Large on the global HBA Board of Directors for six years. She is a tenured executive leader who has been instrumental in leading the growth, profitability and overall success of multiple companies. Julie has held positions in executive leadership and corporate officer roles including leadership at a top five CRO. Her oversight of global functional areas focused on innovative methods for reducing the time and cost within clinical trials.
Julie has over 25+ years of clinical research experience, has participated in fund-raising, mergers, and acquisitions, authored many clinical research articles, and is a well-known industry speaker. She is a change management expert and industry thought leader who has successfully led multiple company integrations, implemented a variety of cutting edge technologies and platforms, and served 6 years as Board President for a non-profit community group where she navigated a headquarter change twice and raised money through angel investors. Personally, Julie is a wife, a mom to four grown children, practices servant leadership, is a PharmaVoice 100 Red Jacket award recipient and holds a bachelor's degree in Nuclear Medicine Technology from the University of Wisconsin, LaCrosse.