The Recruitment Scorecard: Your Hiring Success Secret Weapon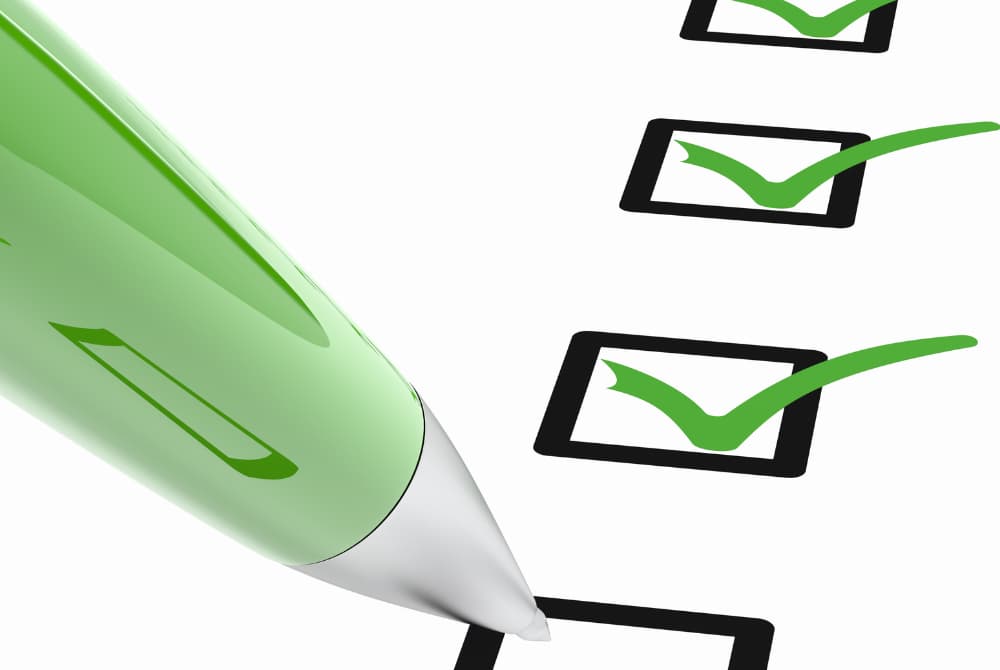 Use this talent acquisition performance measurement tool to drive your recruitment improvement plan
In a recent survey, 47% of businesses reported they had job openings they could not fill. From the looks of it, this year will usher in more of the same labor market trends. We hear it from the market every day – the struggle to find top talent is still very real.
Some of the difficulty lies in the persistent talent shortage plaguing most industries. External factors, however, are not the only problematic hiring barriers. Your company's hiring processes and procedures play a significant role in your ability to attract and engage talent. Though typically unintentional, these processes are often set up in a way that prevents organizations from reaching their full recruiting potential.
This is where an internal talent acquisition scorecard becomes an indispensable tool. By creating one for your organization, you are able to assess weaknesses in your recruiting program, as well as identify opportunities for improvement.
Designing a Powerful Talent Acquisition Scorecard: 9 Must-Have Considerations
A recruitment scorecard helps you do just that—keep score on important aspects of operations related to talent acquisition.
In order to reap the greatest benefits from your scorecard, it must be designed with a range of factors in mind. The following nine are a good place to start, and provide a solid foundation upon which to build:
1. ATS Implementation & Configuration
Your applicant tracking system (ATS) is the backbone of talent acquisition for most organizations. How it's configured impacts future success. As the talent acquisition command center, care must be taken to ensure appropriate steps and statuses are built in from the get-go to support efficient recruiting, compliance, and reporting measures. Ask yourself:
Do we have the right, detailed steps and statuses in place for our organization, and do these steps and statuses then allow us to create actionable reports?
Are we enabling our recruiters by facilitating their ability to engage and track candidates, or are we creating manual tasks for them?
Are we able to properly document compliance?
Is our ATS able to integrate with other recruitment tools?
These ATS issues can sabotage your talent recruiting without you realizing it.
2. Job Post Content
For an organization, a job post is the equivalent of a candidate resume, in reverse. Employers have about 15-30 seconds to grab a job seeker's attention. Are your job postings optimized to appeal to candidates? Do they provide enough information to allow them to make an informed decision? The order your information is in, how it is worded, and how clear and concise your message is impacts how candidates react to it. Ask yourself:
Are we too rigid with requirements or are we using language that excludes too many people?
Have we made it easy for candidates to understand the position, what's in it for them, and whether they are qualified?
Is the description written in a way that appeals to candidates instead of using internal HR job descriptions and jargon?
In addition, it's important to advertise your roles aligned with how candidates are searching for work. Consider this: We recently worked with a client to complete a job title expansion to include not only the job titles the company uses internally, but also other commonly used titles for that role. In doing so, we drove up their application rate more than eleven-fold.
3. Job Post Visibility
The most well-crafted job post means nothing if candidates cannot easily find it when they search for open roles. To reach the greatest volume and highest quality of job seekers, your organization must have an established, well-documented job-posting strategy. One that goes beyond simply posting on a site like Indeed.com. Ask yourself:
When a candidate searches for a relevant role or title, on what results page does my job posting come up?
How many external job posting sites are we on, and are they the sites most frequented by our target talent pool?
Is it convenient for job seekers to find our open positions?
If candidates visit our website directly, how easy is it for them to find and apply for open jobs?
If you're having a hard time finding top talent, it could be that top talent is having just as hard of a time finding you.
4. Candidate Sourcing Capabilities
While advertising and job postings are important pieces of the recruiting puzzle, many jobs require passive recruiting. Whether you're looking for a niche engineering role, or trying to fill a critical software developer position that has been open for three months, it's important to ensure your team has the tools and skills to build and execute a sourcing strategy that is positioned to deliver. Ask yourself:
Is my team appropriately skilled to hire for the types of roles we need to fill? A team might excel at recruiting for exempt roles, but lack the experience or knowledge to run a recruiting process for hourly positions.
Have you provided your recruiters with access to tools and platforms that align with their needs, like LinkedIn, resume databases, appropriate advertising budgets, scheduling tools, etc.?
In the same way candidates must be qualified for roles, recruiters must be qualified to lead the talent acquisition charge for those roles.
5. Job Application Design
When it comes to the way your job application looks, how it functions, and what's asked of a candidate, simple and streamlined reigns supreme. The application should be structured in a way that encourages candidates to complete it, but it also must gather the data your organization needs to properly screen candidates and maintain compliance. Ask yourself:
Is my application too long or does it ask more questions than necessary?
Does its design make it likely that candidates will not complete it?
Is my application mobile-friendly?
Does my application use intuitive features to make the process faster?
Am I requiring candidates to take the extra step to register first, and then deal with a two-factor authentication process?
How does my application process compare to others I'm competing against for talent?
Having a mobile-friendly candidate application process, in particular, is crucial to talent acquisition—according to Appcast's 2022 Recruitment Marketing Benchmark Report. During 2021, 67% of job applications were completed on mobile devices. The report also said that, "Mobile applications surpassed desktop applications for the first time in 2020. From 2020 to 2021, there was a 13.8% decrease in desktop application rates."
Every hurdle you put in front of a candidate is an opportunity for them to look elsewhere, especially early in the application process. Your application is often the first "two-way" interaction a candidate has with your organization, and it's often the only chance you get to make a positive first impression.
6. Hiring Process
The hiring process involves more than just a job application. An organization has a lot of options in how to structure their hiring process and what steps to include in it. However, not all steps are created equal or are necessary. Any step that is not mandated by law, does not provide a useful decision point, or disproportionately knocks qualified candidates out of the running should be removed. Ask yourself:
Are the steps my organization follows beneficial to the hiring process?
Are they in the right order?
Have they evolved to keep pace with how business is done today, or are they the same steps followed twenty years ago?
Consider this: One of our clients had been including a reference check in their hiring process, despite it only being used to knock out one candidate in the last two years. Their sole reason for keeping the practice? It's the way the process had always been done and the hiring managers were used to it. Not only was this step causing extra work for their team and slowing down the hiring process, it was also putting an unneeded hurdle in front of candidates. Every additional hoop you make a candidate jump through is another possible drop-off point for them.
In addition to the steps themselves, think about how you handle communication during the hiring process. Are you able to balance automation and a personal touch? Is your process taking advantage of technology that supports efficiency for your recruiting team (texting capabilities, scheduling tools, etc.)? Do you provide candidates with useful communication cadences and a way to reach out with questions?
7. Compensation
Yes, as the famous movie line goes, candidates want you to "show them the money." But what that means and what's expected can differ by industry and position. The reality is, only one company can pay the highest and only one company can pay the lowest. Our advice—don't be either. In our experience, if you pay appropriately without overpaying, candidates will be interested. Ask yourself:
Are you paying a competitive hourly rate for the roles you are hiring for?
Do you understand the type of candidates who will be attracted to your open positions, and how salary motivates them?
Do you understand who your competition is (whether a company in the same industry, or one in a different industry who is hiring the same type of workers)?
Is your pay scale on par with the competition?
Consider this: We worked with a client to analyze the hourly pay for their warehouse roles, and uncovered they were offering far below the median pay for this type of work in the areas where they operated. Upon realizing this shortcoming, they updated their compensation structure accordingly. As a result, they increased their number of applicants and the quality of their candidates, while decreasing their time-to-fill and turnover rate.
8. Hiring Manager Training & Experience
Hiring managers must be equipped to successfully fulfill their role in the recruiting process. This means offering ongoing training and education to ensure they can excel in their responsibilities. It also means designing a hiring process that keeps their needs and challenges in mind. Ask yourself:
Are my hiring managers trained to be good interviewers?
Do they understand that candidates are also interviewing them?
Are my hiring managers happy with the hiring process we have in place?
Do they feel supported and confident through all stages of the process?
Are they overworked or overwhelmed?
Has my recruiting team built a relationship with my hiring managers to ensure and sustain success?
Consider this: We worked with a client to help their recruiters create more solid working relationships with their hiring managers, by building confidence in the process and trust with each other. The result was that their interview-to-hire ratio went from 4:5:1 to 2:1, meaning hiring managers were able to interview fewer candidates to fill open roles. This is one of the reasons we have a more than 95% hiring manager satisfaction rate amongst our clients.
9. Your Employer Brand and Value Prop
As an employer, it's crucial to understand how employees and candidates view you. It's also imperative to understand how you view yourself.
Regarding the former, be willing to take a long, hard look at your ratings on crowd-sourced sites like Glassdoor and Indeed. To glean insights into how current employees see your brand, conduct internal surveys. To get a feel for those never employed by you, talk to your recruiters about what candidates are saying about your brand. Use this information to see if the message you're giving off is the message you intend.
This is where understanding how you view yourself as a company comes in. Start by first understanding if you have a value proposition. If you do, determine if it still reflects your mission. If you don't, prioritize the development of one in the near-term- it will have a significant impact in the long-term. Ask yourself:
Am I amplifying our value proposition in a way that is unique to the company and our roles?
Am I clear about what, as an employer, makes our company stand out?
Are we burying our best assets—do we have an amazing benefits package or flexible work environment, but don't talk about it?
Focus your messaging on the "brag-able" aspects of your organization, and make sure recruiters and hiring managers are equipped to evangelize it.
How to Use This Tool: Improve Your Talent Acquisition Odds
There will always be factors outside of your control — talent shortages, inflation, pandemics — that impact your ability to find and hire top talent. That's why it's imperative to build a solid foundation that improves the factors you can control.
What your job postings say, where you post open jobs, how long it takes to fill out your application (hint: 30 minutes is too long), and how hiring managers interact with candidates are all aspects of the hiring process you can make better.
An internal recruitment scorecard enables you to perform an in-depth evaluation of the candidate touchpoints you may be overlooking and helps to identify holes in the process that need to be patched. It's a great first step on the road to revitalized talent acquisition.
But it's still a lot to tackle by yourself. Depending on what the scorecard uncovers about your hiring process, you could benefit from partnering with an industry expert to help fix the more complex issues. That's what we at Advanced RPO do every day. We help organizations positively transform their hiring processes.
› Explore our RPO solutions to learn how Advanced RPO can help you.
Just like practicing excellence, improving your hiring & recruiting effectiveness isn't a "one and done" activity. To be successful — and continuously improve — you should monitor your key metrics regularly, establish how your team uses that data and determine who's responsible for implementing feedback on each part of your hiring process.
Learn how monitoring key metrics, like quality of hire and compensation, can help you zero in what's impacting your talent acquisition performance.