Day One Readiness: Onboarding for Employee Retention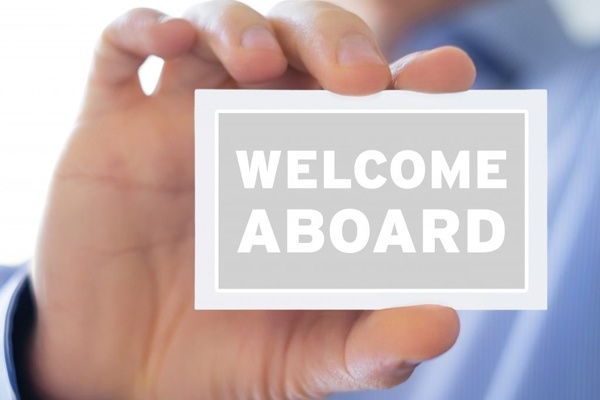 "People don't remember what you said or what you did, but they always remember what they felt."
– Diana Oreck
Finding and starting a new job is often a stressful and emotional experience. It ranks up there with buying a new house or getting married. For many that first day on the job is anxiety ridden and full of uncertainty. How an employee feels on that first day can make or break the employee/employer relationship and could very well determine the longevity of the new hire.
So why leave it up to chance?
Preparing a new employee for their first day on the job is an important step in developing a long-lasting relationship and can have a major impact on employee retention.
Whether there are two weeks or two months from offer acceptance to start date, consistent and informative contact during this period is critical to a new employee's success. A lot can happen between acceptance and start date which may cause a new hire not to show up at all. According to Dr. John Sullivan:
Some of the pressures that these new hires are facing include: going away parties, pleas from their colleagues, counteroffers from their manager, late arriving offers from other firms, and "first-day fears."
While employers can't control many of these challenges, there is much an employer can do to assuage first-day fears.
Preboarding: The First Step to Effective Onboarding
Preboarding refers to the many touchpoints an employer potentially has with a new hire between offer letter and start date. The preboarding stage offers a great opportunity to provide pertinent information to help the new hire feel comfortable when they arrive for their first day.
The HR Team at Paycor outlined their pre-start touchpoints:
At Paycor, we created a preboarding communication template that suggests pre-start talking points, such as: what time to arrive, what to bring, what to wear, what kind of schedule to expect on the first day and whether lunch will be provided. Some of these things are easily missed, but they make a big impression on a new hire's first day. Remember: It's all about creating that "welcome experience" and keeping new hires engaged before they start.
Preboarding is great for providing logistics information like where to park and where to check in, but there is also an opportunity to reinforce the organization's identity and reaffirm why an employee accepted the position.
Immerse new hires in the company's culture and reinforce the employer brand consistently throughout the pre-employment process. An employer can:
Set up a new hire portal that highlights company values through videos, images, and content.
Send a welcome packet that includes brand reinforcing information and company "swag."
Highlight current employee stories via welcome letters.
Encourage new hires to connect with the company on professional networking sites like LinkedIn and encourage employees to connect with new teammates as well.
These activities will remind the new hire why they chose to work for your organization and could even help combat counter-offers and other obstacles. Preparation isn't just for employees though, internal preparation is critical to successful onboarding as well.
Employer Preparation
Employers should ensure their internal team is ready to welcome a new hire. If a new hire feels they have surprised their new company with their arrival it can be disconcerting and have a lasting negative effect. Here are a few ways to ensure this doesn't happen:
Make sure the team is aware there is a new employee starting and add the start date and time to their calendars so they have a reminder.
Make sure security/front-desk personnel know a new employee is starting and have any necessary guest passes or nametags available.
Ensure the necessary technology is available so new hires have the tools they need to succeed.
Provide orientation schedules to relevant employees and provide an opportunity for introductions.
The goal of employer preparation is to make a new hire feel welcome and to show they are valued in the organization.
While these steps are critical to the success of a new hire and improving employee retention, the onboarding process shouldn't end here. Continue the process by setting up new hire programs that will help them become active participants in the company's culture and mission. Have an established schedule of check-ins, make sure new hires are aware of resources and groups that might be helpful in their transition, or consider mentorship, buddy, or cross departmental partnerships programs to help them develop a professional and personal network. Also, provide opportunities for feedback in the form of casual conversations or new hire surveys. This feedback loop will provide a new hire with another touchpoint and will have the added benefit of helping your organization improve processes.
The goal of a good onboarding program should seek to get a new hire acclimated and productive quickly, but it should also seek to satisfy the emotional needs of the new hire so that they feel a connection to their new employer and are engaged in their new role. This will lead to a longer employee/company relationship and a stronger organization.
Recruitment Process Outsourcing (RPO) solutions from Advanced RPO can help you evaluate and improve your hiring processes to get the talent you need to succeed. Contact us today to learn more about our high-touch solutions.