Solving Exempt and Non-exempt Hiring Needs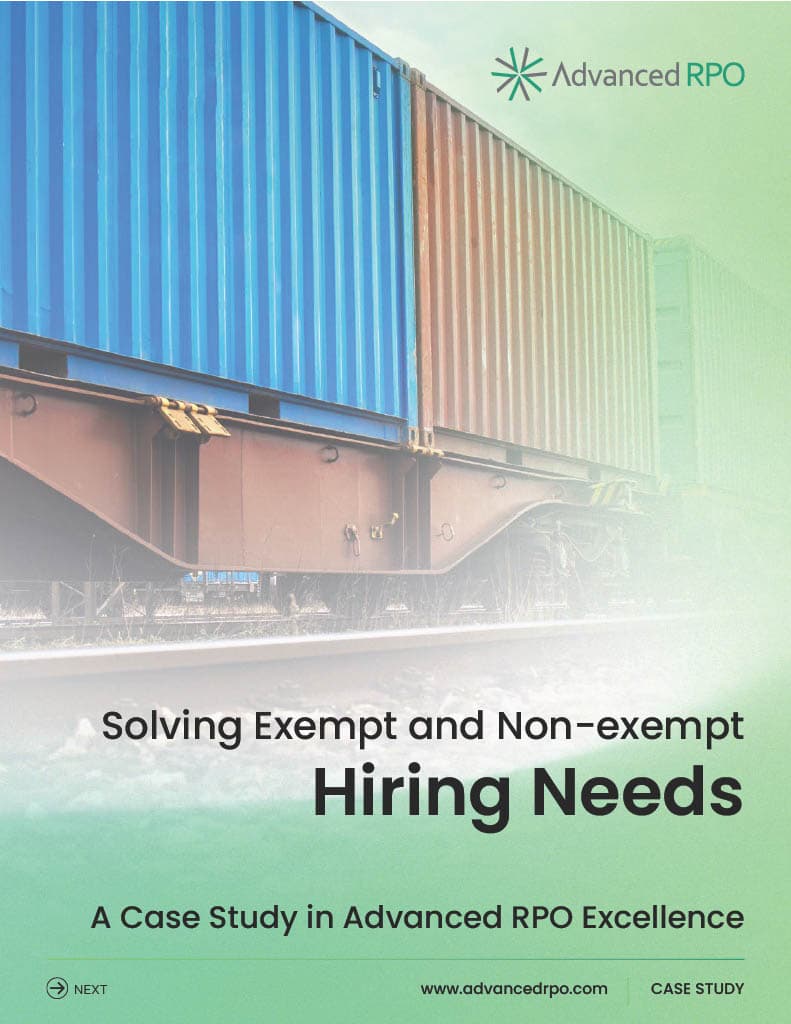 Advanced RPO provided a comprehensive talent acquisition solution for all corporate recruiting for client. Within a few months of executing the program, the company expanded the scope to include skilled hourly roles as well.
Check out the difference a partnership with Advanced RPO made for this client.