The 'Magic Sauce' of Culture When Hiring In a High-growth Business Environment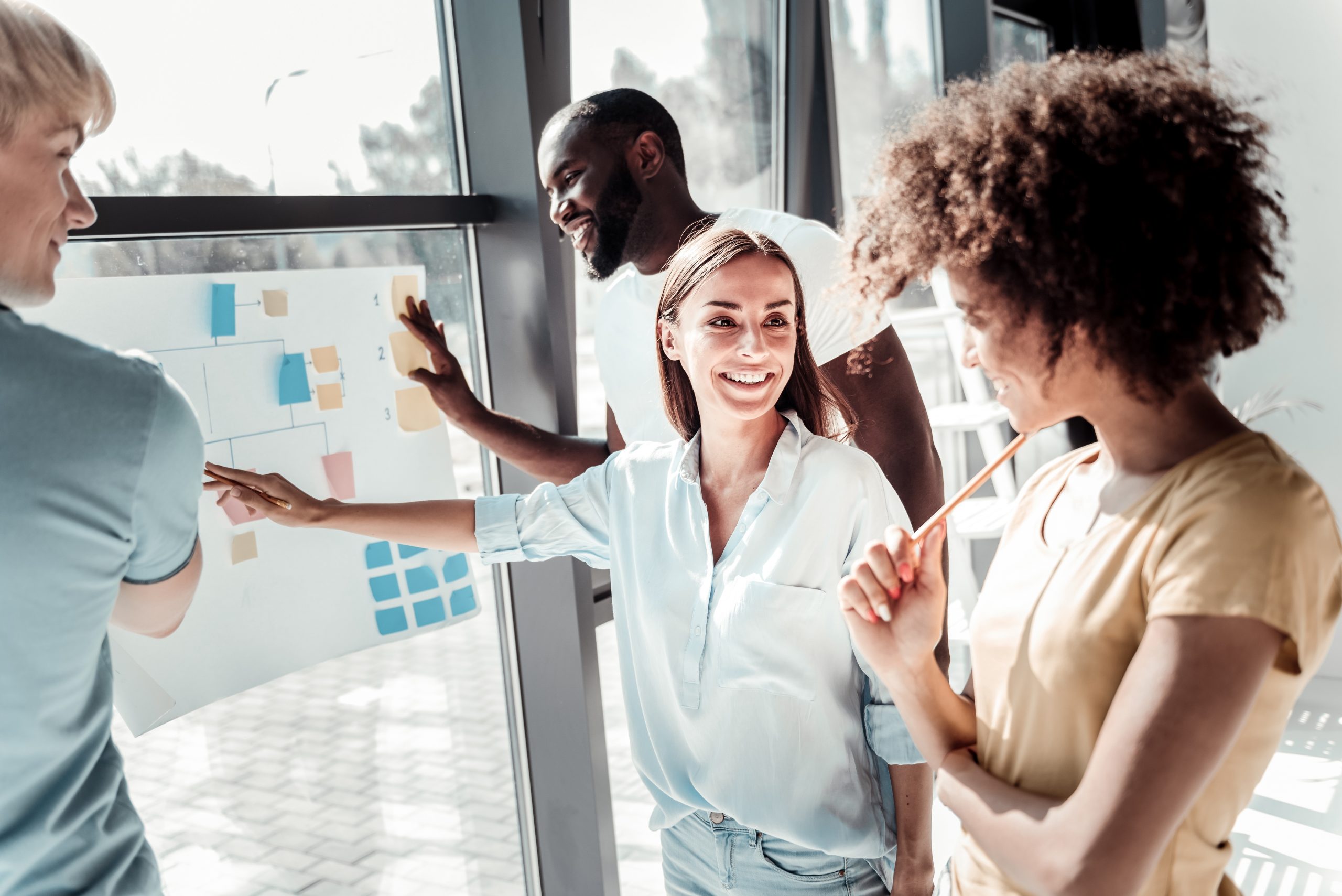 How to maintain company culture as your business grows
Management guru Peter Drucker famously said that "culture eats strategy for breakfast", highlighting that no matter how strong your strategic plan is, success will be hard to come by without a shared employee culture.
While creating a successful culture starts at the talent acquisition phase, in reality, finding a great cultural fit when hiring new talent is rarely top of mind. The truth is, when hiring managers spend time pouring over résumés and vetting candidates in detail, they have less time to meet their day-to-day business goals and targets. Yet the consequences of an insufficient focus on culture can be long-term – affecting an organization's reputation, brand and business results.
In an era of rapid growth, planning to protect and nurture your company's culture can be key to success.
Hiring risks
Hiring talented people can be fraught with challenges. Three common risks we think you should keep front of mind to maintain and nurture the unique culture of your organization are:
A lot of new hires = culture shock.

Let's say a company has a great culture and is experiencing business success that leads to a period of hiring growth. If they haven't proactively set up ways to preserve their culture, it's likely to change in potentially negative ways. Just like anything else, sudden change can be shocking. To minimize the risk, it's important for companies to find ways to introduce and bring new employees into the existing culture, rather than hope for the best.

New employees hiring new employees can alter your culture

. There are inherent challenges with asking new hiring managers to grow their teams. If they aren't entrenched or fully understand the company culture, they could be changing it inadvertently. New hiring managers will come with their own ideas and values, which may not align with those needed to thrive in a high-growth environment. Are they excited by how the company innovates, serves customers, collaborates and makes a social impact? Have they left biases from previous organizations behind? How have you acclimated new hiring managers to the culture?

Existing managers who hire people that look, think and act like them can put you at a competitive disadvantage.

While it's likely that their attributes will align well with a company's goals and values, creating an entirely homogenous culture can undermine organizations that value a mix of genders, races and diverse points of view. The unintended consequence of hiring people we would "enjoy hanging out with" is that we will usually select those we have something in common with – and that excludes people who are different from us. This is rarely the best strategy to boost business outcomes and beat the competition. Achieving a cultural fit should not be at the expense of workplace diversity.
4 ways to avoid the common culture pitfalls
According to S. Chris Edmonds, author of The Culture Engine, many employers post their cultural values on the wall but fail to make them explicit to job applicants. In today's remote and hybrid workforce, this becomes even harder to show. How then, can organizations maintain their culture when hiring in a high-growth environment? Here are 4 ways to consider:
Partner employees with new hires

to extend your onboarding to include social expectations in (and out of) the office. Employees have tribal knowledge of your culture that those in HR may not. New employees tend to bond together, and a partnership of new and current avoids an unhelpful us vs. them mentality creeping in.

Reimagine your internal communication and knowledge-sharing approach

for a bigger workforce. Find ways for employees to feel connected, especially when working in a remote or hybrid environment. Digital workplace tools have evolved greatly in the past year and enable collaboration across different time zones and languages.

Manage change proactively.

Sometimes change is necessary. To ensure employees still feel safe and engaged at work, amp up the culture-building activities and make them feel a part of the change so you don't experience a mass exodus of your tenured employees.

Encourage leaders to role model the culture you wish to maintain or build.

What values and behaviors do you want people to embody and practice? By role modeling the behaviors they want to see in others, leaders can demonstrate what is expected from new hires. Actions speak louder than words!
Culture can provide a competitive advantage
Companies that we admire for their innovation, efficiency and service don't just hire for skills alone – culture is the magic sauce enabling employees to be at their very best. Known for their exceptional customer service, Southwest Airlines is a good case in point.
The ability of an organization to showcase who they are to candidates can be difficult to get right, but it is essential. If you're interested in learning more about how Advanced RPO can help you navigate your employment brand and culture during growth phases, please reach out to us to tell us more about your company.
About Advanced RPO
Recruitment Process Outsourcing (RPO) solutions from Advanced RPO can help you evaluate and improve your hiring processes to get the talent you need to succeed. Contact us today to learn more about our high-touch solutions. For help optimizing your hiring process, send an email to Tim at toyer@advancedrpo.com.