Hiring Process Health Check Up
A company's greatest asset is its people. To have a thriving organization and a healthy bottom line requires a strong and healthy hiring process. Getting the right talent into a company is essential to its success. Give your hiring process a health check up with this checklist.
Covering topics from job descriptions to the application process to employee retention, this infographic will help you ask the right questions to assess your hiring wellness.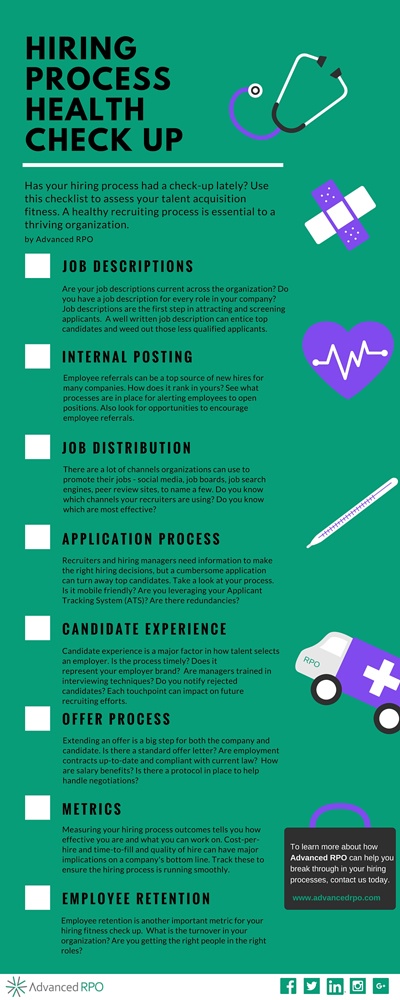 Recruitment Process Outsourcing (RPO) solutions from Advanced RPO can help you evaluate and improve your hiring processes to get the talent you need to succeed. Contact us today to learn more about our high-touch solutions.